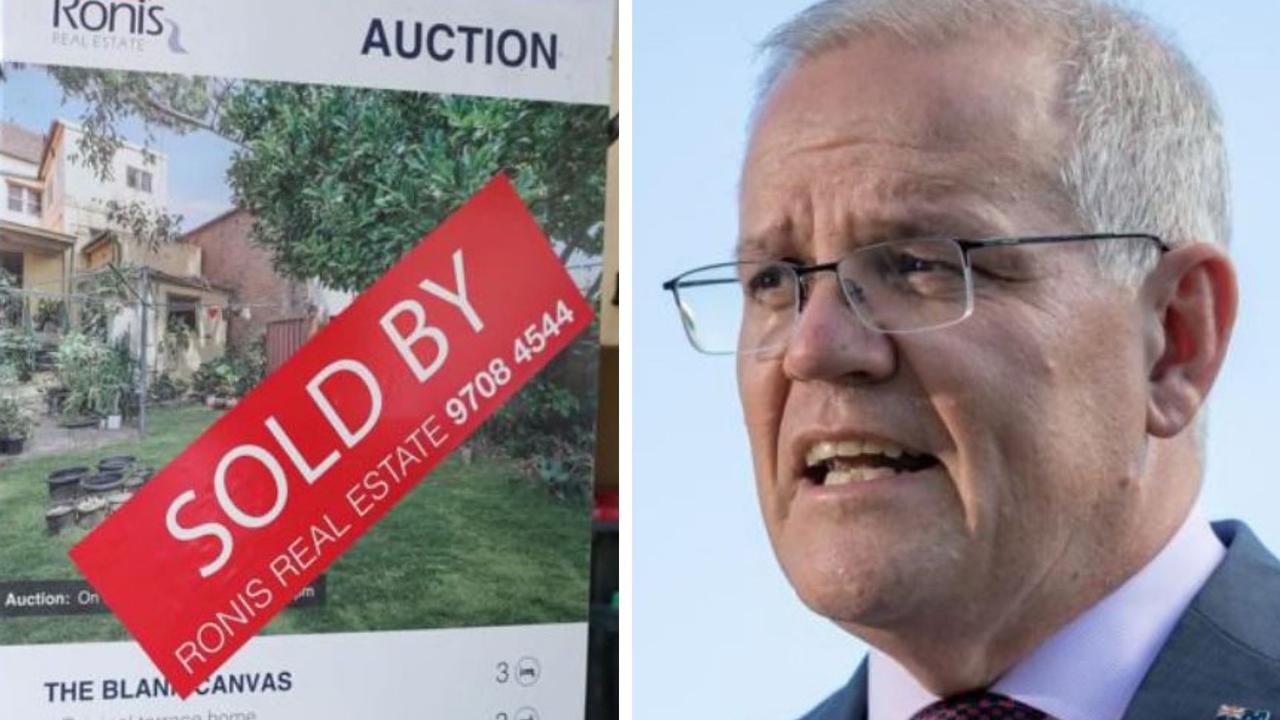 Will the Home Guarantee Scheme burst the bubble in the Australian housing market?
It's a scheme designed to help more people buy homes, but the potential downside could see many Australians struggling to make ends meet.
The government has announced a big change to the Home Guarantee Scheme. It will now help people buy even more expensive homes with just a 5% down payment. What you can spend has increased. The limit is now $900,000 in Sydney, for example; $450,000 in regional Tasmania; and intermediate amounts for the rest of the country.
It's risky ! We'll discuss that below, but first we'll recognize that there's some good in the idea.
It should promote the construction of houses, especially in the regions.
The prices of houses in the bush have increased a lot, and the price of inputs too. Global lumber prices are triple what they were compared to the pandemic, for example.
Since the housing guarantee program applies to new homes, the higher input prices are significant. The increased price limit for new homes should make builders feel more comfortable finding buyers for new homes.
Over the past year, with house prices rising so rapidly, many people will have seen their deposit shrink as a percentage of the home they would like to buy.
People who wanted to buy a $500,000 home and had saved $100,000 (a 20% down payment), saw that home go up to $600,000 last year. They now need $120,000 saved to have a 20% deposit.
They may have even saved and saved another $15,000 over the past year, but their deposit is still not 20%. Raising the house price limit to cover the new higher cost of the house helps them. These people will no longer have to buy mortgage insurance from the lender that costs thousands of dollars.
So where is the downside? Why could this be a poison pill?
The answer is that the government pulls people into the housing market just before it drops. Imagine you buy the house for $600,000, you had a 5% down payment ($30,000), so you owe $570,000. Then the market drops 10%. You now owe $570,000 for a home worth $540,000. Ouch.
Go underwater
Bankers like to talk about LVR: loan to value ratio. But we're going to talk about being above water (before the banks less than your home's value i.e. LVR less than 1) and being underwater (before more than the value of your home, i.e. LVR greater than 1).
Currently, almost all borrowers in Australia are above water, as the following chart shows. 99.75% of loans are out of the water, compared to 97.5% at the start of the pandemic. ("In negative equity" means under water). What is excellent. Ideal for borrowers. Ideal for banks.
Additionally, many people have used low interest rates to get a head start on their home loan. Deputy Treasurer and Housing Minister Michael Sukkar points out that 41.8% of loans backed by the scheme are ahead of their scheduled repayments and 58.2% are on schedule.
"The Home Guarantee Scheme has had no defaults to date," he said by email.
Why? Yes, people are paying off their mortgages. But a bigger reason is that real estate prices have gone up. You borrowed $420,000 to buy a house worth $500,000, the house is now worth $550,000, you are way above water. You feel well.
What happens if property prices go the other way? The LVRs are starting to get worse and people are going underwater.
Who goes underwater first?
– New buyers
– People with the smallest deposits
that is, exactly the people who buy under the Home Guarantee program. This is the danger.
If you had a 5% deposit and borrowed 95% of your home's value, what if your home's value immediately dropped by 6%? You owe the bank more than the house is worth.
Home prices are expected to fall more than that though. The Commonwealth Bank predicts an 8% decline. (Although to be fair, there is a chance that the housing guarantee scheme itself will help support house prices and make such a fall less likely. I asked the government if they had done any modeling of this possible effect and he did not answer the question.)
In the worst case, thousands of punters are lured into the expensive end of the housing market just in time to go underwater. They can borrow huge sums – up to $855,000 in Sydney – just as interest rates are expected to rise and property prices fall.
"These higher price caps will help more people achieve their dreams and secure a better future for themselves," Prime Minister Scott Morrison said this week as he rambled through the election campaign.
People will certainly be locked up, and for far longer than a political career. Whether they're locked in a dream or a nightmare depends on what happens to house prices and the economy.
Of course, banks have a big role to play here too. The government does not force them to lend to people. They must continue to lend responsibly.
I emailed NAB to ask if they were concerned about any customers going underwater. The response included this: "It is not in the interest of customers to borrow money that they cannot afford to repay," said Ben Nicholls, director of NAB. "…which is why NAB will assess a customer's ability to repay their loan taking into account their income, expenses and overall indebtedness."
Look carefully at this answer. There can be a difference between borrowing more than you can repay (the bank hates that) and owing more than the house is worth (the client hates that).
Breath underwater
How bad is it to be underwater? Depends who you ask.
For the individual who is underwater, this is bad news. They probably would have done better to wait to buy. But this usually does not cause a massive housing collapse.
Research shows that conscientious Australians continue to pay their mortgages even if they owe more than the value of the house. We don't easily pay off our home loans – our system is different from America where they just hand over the keys to the bank. This is good for financial stability, as it prevents banks from selling houses during a big sell-off which drives down house prices further.
Of course, sometimes people default on their home loans. If people owe more than the house is worth and their life turns into cream – serious illness, injury, disability, divorce, layoff – then they could default.
If you meet both conditions, loss of income and owing more than the value of the house, you are at risk of foreclosure.
You may have noticed that a few of the risk factors we just mentioned – going underwater with your loan and losing your job – could be correlated. That's right. A major economic tragedy could lead to both a fall in real estate prices that would plunge us under water while causing mass layoffs. This is the scenario that the RBA fears the most, as it could lead to high levels of home default which would further worsen the situation.
It has been crazy to predict the fall in house prices in Australia over the past 30 years. I confess that I myself gave the alarm incorrectly a few times. But remember that some things move in very long cycles.
Interest rates have been falling on average since 1990, dropping from 17% to 0.1% today. Then they are expected to increase. Maybe real estate prices will continue to rise despite everything? People who enter the market thanks to the New Home Guarantee certainly hope so.
Jason Murphy is an economist | @jasemurphy. He is the author of the book Incentivology.