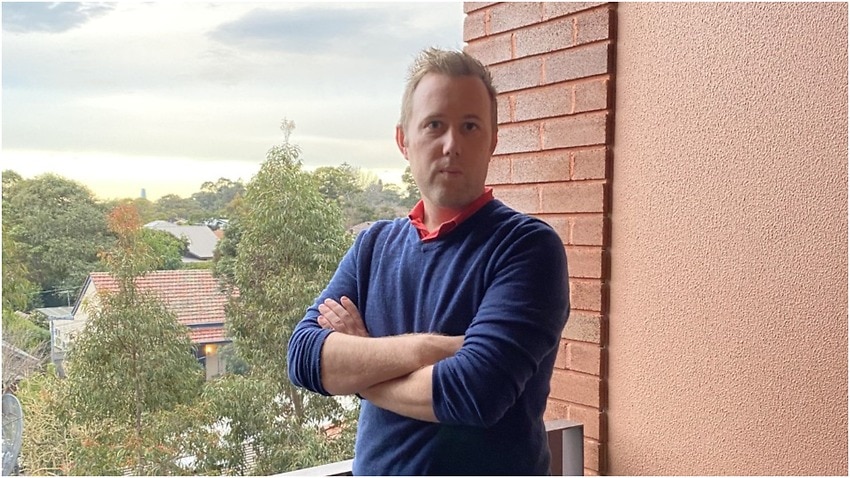 'Stressful': Sydney tenants served eviction notices during foreclosure
As Sydney's COVID-19 count increased, Alex and several other tenants in his Sydney apartment building received eviction notices.
Some tenants, who live in the same building as Alex but rent apartments owned by a real estate developer, said Food they succeeded in pushing back the expulsion date to the end of the confinement.
But Alex, who rents through McGrath Real Estate and whose house is owned by a private real estate investor, was not so lucky.
Food saw multiple emails sent by a McGrath employee, who declined Alex's multiple extension requests on his eviction notice. Alex has until August 19 to vacate the property.
"About two and a half months ago they decided to put the house on the market, [they were] do inspections every Sunday morning, "said Alex Food.
"I did that for a while and then just recently they sent out a Notice of Release from Possession, which is basically a notice of termination."
With the number of daily cases remaining high in New South Wales, an extension of the lockdown in Greater Sydney seems more likely by the day.
Alex is extremely stressed about moving during a lockdown, with the situation now being labeled a 'national emergency' by NSW's director of health, Dr Kerry Chant.
"There are three important things during a pandemic; your health, your financial situation and your life situation, "said Alex.
"Take any of them out and it puts a lot of stress and strain on your life and your relationships."
A spokesperson for McGrath said Food, "The property has been sold and the owner has given the tenant 30 days notice to vacate the premises in accordance with the legislation in force".
"The tenant has requested an extension of the release time and we are working with all parties to support the tenant in this request," the spokesperson added.
McGrath claimed he was also helping the tenant secure similar premises to rent, two of which were in the same building.
"In the current environment, we are doing everything possible to support our tenants, our landlords and all of our customers during this difficult time," said the spokesperson.
Leo Patterson Ross, Managing Director of Tenants Union NSW, said Food that evictions without cause are still possible during the lockdown of Greater Sydney.
Mr Patterson Ross said the union heard from a man who was given 30 days' notice to vacate his property after opposing home inspections during the lockdown.
"Tenants are very vulnerable. People are worried about the consequences of having to move, especially right now, "said Patterson Ross.
"The rents are going up again and people don't want to come back to the market. "
The NSW Fair Trading website states that during the current foreclosure, "an owner or agent may continue to request termination under … circumstances, including the sale of premises."
In a statement to Food, a spokesperson for NSW Fair Trading said tenants affected by COVID-19 may be eligible for 60-day eviction protection under the Residential Rental Support Program.
The spokesperson said that this moratorium period began on July 14 and will end on September 11, 2021.
"Eligible tenants include those who can show that their earning potential has been reduced by at least 25% due to COVID-19," the spokesperson added.
"Tenants must also pay at least 25% of their usual rent. "
Abby * lives in the same apartment building as Alex and along with several other tenants, she was able to postpone her eviction date.
When Abby received the eviction notice, she and her partner – who is currently unemployed – were struck with anxiety.
"My husband is studying full time, so we can't really save for a house," she said.
"We are just a one-income household. It's just stressful and makes us feel vulnerable.
"We thought we can even afford to live in Sydney?" "
Abby said Food she emailed the developer asking for compassion and flexibility.
"I said we don't think it's fair that you give us 30 days," Abby said.
"We can't guarantee movers, cleaners, inspections, and the market is limited. "
Abby said she received a response within an hour, with the agency promising to work with the tenants.
"[The email said] the owners have agreed to 30 days from the end of the lockdown but if you find anything in the meantime let us know. "
Abby is relieved not to be forced out of her rental during the lockdown, but worries about those who will have to pack up and leave.
"I feel really angry and frustrated [for people like Alex]," she said.
Alex believes there should be a general moratorium on all evictions until the state's COVID-19 situation improves.
"I think for too long the lease laws in NSW have been privileged in favor of landlords, realtors and developers," Alex said.
* Name changed for confidentiality reasons

If you are involved in a rental dispute as a tenant, landlord, or property manager and have not been able to resolve the issue privately, you can file a complaint with NSW Fair Trading, and they will act as a negotiator. informal without charging.