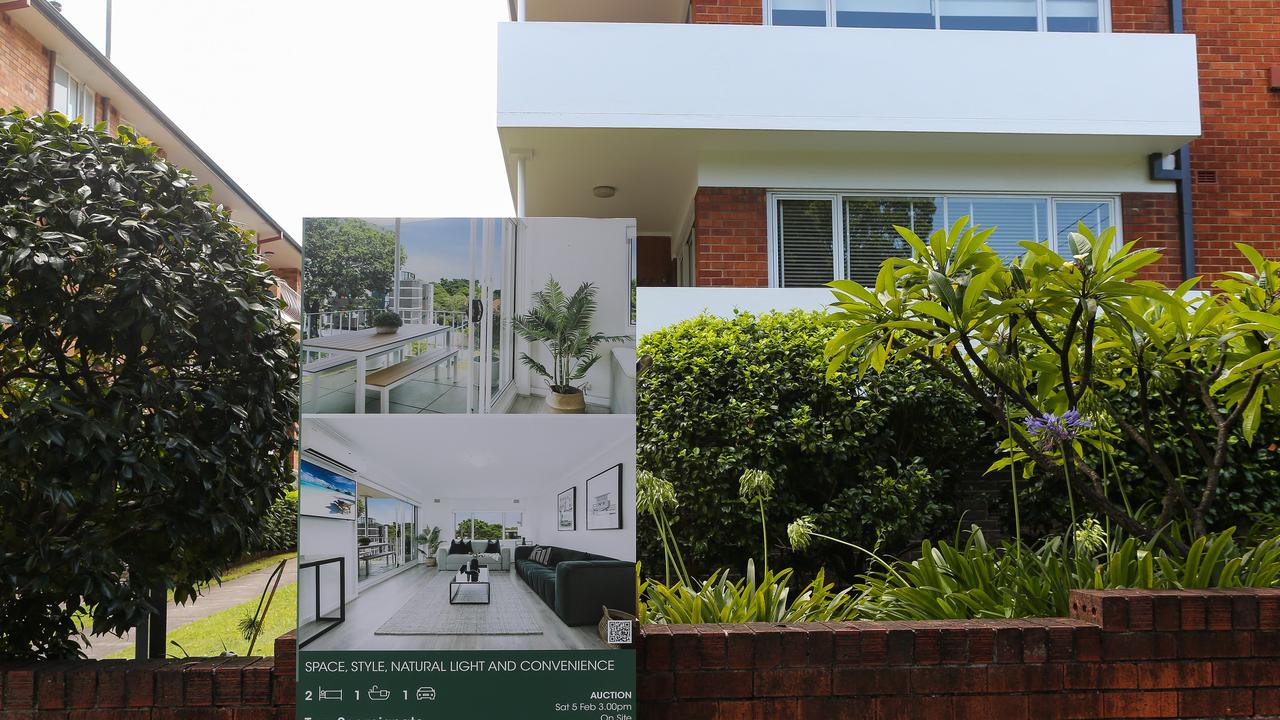 Real estate in Sydney and Melbourne: A shortage of affordable housing is costing millions
An overlooked problem at the heart of Australia's property market is having increasingly dire consequences, according to new research.
The shortage of social and affordable housing in Australia is costing communities tens of millions of dollars a year and placing a 'ticking time bomb' at the heart of our economy.
That's according to a new analysis by Dr Andy Nygaard, associate professor at the Center for Urban Transitions at Swinburne University of Technology.
Dr. Nygaard's research suggests that insufficient investment in social and affordable housing now costs the national economy a staggering $676.5 million in lost social and economic benefits each year.
And that cost is expected to continue to rise, to $1.286 billion by 2036.
The central idea of ​​the analysis is that the lack of affordable housing does not only harm people who cannot buy or rent a house. It harms society as a whole.
For example, lack of housing leads to more homelessness. And the rise in homelessness places a greater burden on the public health system.
Another example: if a victim of domestic violence has nowhere to go, she is more likely to remain trapped, unable to escape an attacker. This increases the burden on the justice system.
Dr Nygaard sought to quantify the toll these issues take on Australian communities.
"These costs cannot be ignored," he said.
"The social and economic problems associated with our affordable housing shortage will only increase over the next decade if we continue to do what we have been doing – very little.
"Without additional investment, communities will come under tremendous strain on homeless shelters, police, hospitals and other public services.
"Households will have less to spend on the welfare and education of children. Employers may also feel the cost of increased absenteeism.
In arriving at his conclusions, Dr. Nygaard considered a range of factors, including: public sector healthcare costs associated with homelessness, stress and depression; health and justice system costs caused by domestic violence; reduced disposable income; and private sector costs associated with stress and depression.
Its modeling identifies the communities currently paying the worst price.
Topping the list is central-southwest Sydney, with a cost of $28.2 million in 2020, which could rise to $52.5 million in 2036.
The Gold Coast comes second with a figure of $27.9 million, rising to $45.6 million, followed by central Melbourne with $22.9 million, rising to $51.2 million.
Rounding out the top ten are Parramatta, Tweed, West Melbourne, Sydney City and South Central, Sunshine Coast, South East Melbourne and the Northern Territory Hinterland.
Kate Colvin is the national spokesperson for Everybody's Home, a campaign to "solve the housing crisis". It was launched in 2018 by a coalition of housing, homelessness and welfare organisations.
Ms Colvin said Dr Nygaard's research has shown that a lack of investment in affordable housing is 'pushing Australians into acute stress and dysfunction'.
"The real impact around the world is extra trips to hospital emergency departments, more psychological counselling, lower educational outcomes, lower incomes, women and children unable to escape domestic violence and more stress for our police and our courts," she said.
"Our current housing policies are totally perverse, and we are all paying the price."
Ms Colvin argued that Australian policies were 'so unbalanced' that 'we are making our people sick or forcing them to live with violence'.
"Every year, for example, about 7,690 women return to perpetrators (of domestic violence) because they have nowhere to go, and about 9,120 women become homeless," she said.
"This is a social and economic time bomb that can only be defused by investing in adequate social and affordable housing.
"It's unlikely that at least 40% of the population will ever have the financial muscle to own a home. Faced with soaring rents, the best solution is to offer more options to people with low and modest incomes.
In last week's federal budget, the government announced it would expand the scope of existing programs designed to help Australians buy their first home.
These programs fall under the Home Guarantee Scheme, which drastically reduces the deposit required to buy a home to just 5% instead of the usual 20%. Thousands of additional places will become available each year under this program.
"Helping more Australians own homes is part of our plan for a stronger future," Treasurer Josh Frydenberg said in his budget evening speech.
The government is also highlighting its First Home Super Saver Scheme, which allows people to sacrifice thousands of dollars of pre-tax income from their retirement accounts and use that money to buy their first home.
The day after the budget, Prime Minister Scott Morrison was asked directly why he no longer included support for tenants.
'It's about Australians moving into homes,' Mr Morrison said, adding that 'people who buy homes are renters'.
"The best way to support people who rent a home is to help them buy a home."
Dr Cassandra Goldie, CEO of the Australian Council of Social Services, said the strategy was "completely out of touch with the reality of people on low and modest incomes".
She said many people who rented had virtually no savings, and certainly not enough to pay even a 5% security deposit.
"Tenants should not be second-class citizens in Australia. We need to make renting a decent, respectable, long-term housing option for people," Dr Goldie told Network Ten.
"We have people who face homelessness and hunger because they're trying to keep a roof over their heads. And they're so far from buying a house right now.
Ms. Colvin stressed that regardless of who wins the government in the impending federal election, the problem will remain.
"Regardless of who forms the next government, this problem is not going away. The longer we let it fester, the worse it will get," she said.