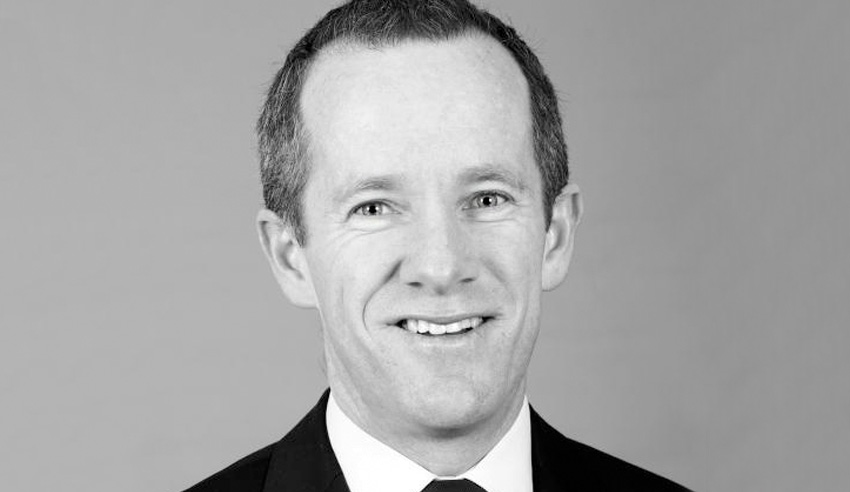 HSF Promotes 25 Associate and Advisor Roles
Global law firm Herbert Smith Freehills has appointed 10 new partners in Australia (as part of a record cohort of 34 new partners worldwide), along with 12 at the rank of executive barrister and three at barrister special.
The partners
HSF named 34 new associates in 14 cities, making it the "largest cohort of associate promotions in company history." This follows the announcement by his colleague at firm BigLaw Ashurst of a "record" 25 new partners around the world last week.
Fourteen (41%) of this year's partner promotions at HSF are women, including six of the 10 new partners in Australia.
HSF Executive Partner (East) Andrew Pike (pictured) said: 'We are proud to have been the first major commercial law firm in Australia to appoint a female partner in the 1970s, and so to see our Australian offices now reach 36% partners women and exceed our 35% cent, is an important progress.
The new HSF partners in Australia are: Patrick Clark (Competition, Melbourne), Rachel Dawson (Employment and Industrial Relations, Perth), Wendy Fauvel (Employment and Industrial Relations, Brisbane), Mark Hatfull (Energy and Resources, Perth), Nerida Jessup (Workplace, Health and Safety, Sydney), Jason Jordan (M&A, Melbourne), Olga Klimczak (Employment and Industrial Relations, Perth), Alex Mackinnon (Equity Capital Markets and M&A, Melbourne), Niresha Mudalige (Commercial Real Estate, Melbourne), and Aoife Xuereb (Commercial Litigation and Class Actions, Melbourne).
Their promotions take effect on May 1, 2022.
Speaking of the new partners, HSF Managing Director Justin D'Agostino said:This is a diverse and exceptional group of bright and talented lawyers and future leaders of our firm.
"In a very rapidly changing world – and with many challenges on the horizon – these new partners have demonstrated the skills and leadership qualities we need to solidify our position as a leading international law firm. .
Firm President and Senior Partner Rebecca Maslen-Stannage added: "Our talented new partners have presented a brilliant opportunity to invest heavily in the future of our firm, to ensure that we continue to have the depth and experience needed to provide the best service to customers, challenge us to further accelerate our innovation and achieve the objectives of our Ambition 2025 strategy.
"The skills of these exceptional lawyers further strengthen our firm's traditional strengths and invest in strategic growth areas such as private equity, energy and infrastructure, ESG, digital and legal transformation. The talent and energy of this diverse group reflects the depth and breadth of our global business and has the expertise and experience to meet the changing needs of our customers and strengthen our customer base.
And Mr. Pike noted, "They have all the attributes to be leaders in their fields and the skills to meet the emerging needs of our customers. I look forward to seeing their careers continue to flourish.
Executive and Special Advisor
The global firm has also promoted 15 Australians to consultancy positions, as part of its annual round of consultancy promotions.
The firm's 12 new executive advisers are: Sophie Beaman (industrial relations, Sydney), Danielle Briers (financial services regulation, Sydney), William Chew (corporate, Sydney), Rebecca Davie (real estate, Sydney), Guillermo GarcIa-Perrote (international arbitration and construction, Sydney), Ben Harris (employment, Sydney), Nadine Kilpatrick (project finance, Melbourne), Zoe Leyland (M&A, Melbourne), Vanessa Leyshon (class actions, Sydney), Emily Peverill real estate , Melbourne), Kara Reynolds (Employment, Industrial Relations and Safety, Brisbane) and Lauren Selby (Company, Sydney).
And the firm's three new special advocates are: Daniel Johnson (company, Sydney), Yorick Ng (company, Sydney) and Daniel Ryan (company, Melbourne).
These appointments will also take effect on May 1, 2022.
M Pike commented, "Promotions are not just about recognizing talent and investing in our people. It's also about making sure we have the right people in place to meet the changing needs of our customers.
"These new lawyers – drawn from a wide range of practice groups within the firm – are all highly qualified and experienced senior lawyers with the specialized knowledge and expertise that our clients expect on their cases. They have each made a positive contribution to the company and have a strong track record of doing exceptional work.
"I wish them every success in their new roles.
The firm added that the roles of executive and special advocates are proportionate to the level, despite their varying specializations in particular areas of law.
The Lawyers Weekly Jobs Board has had a makeover! To discover the latest opportunities in private practice, in-house and more, Click here.