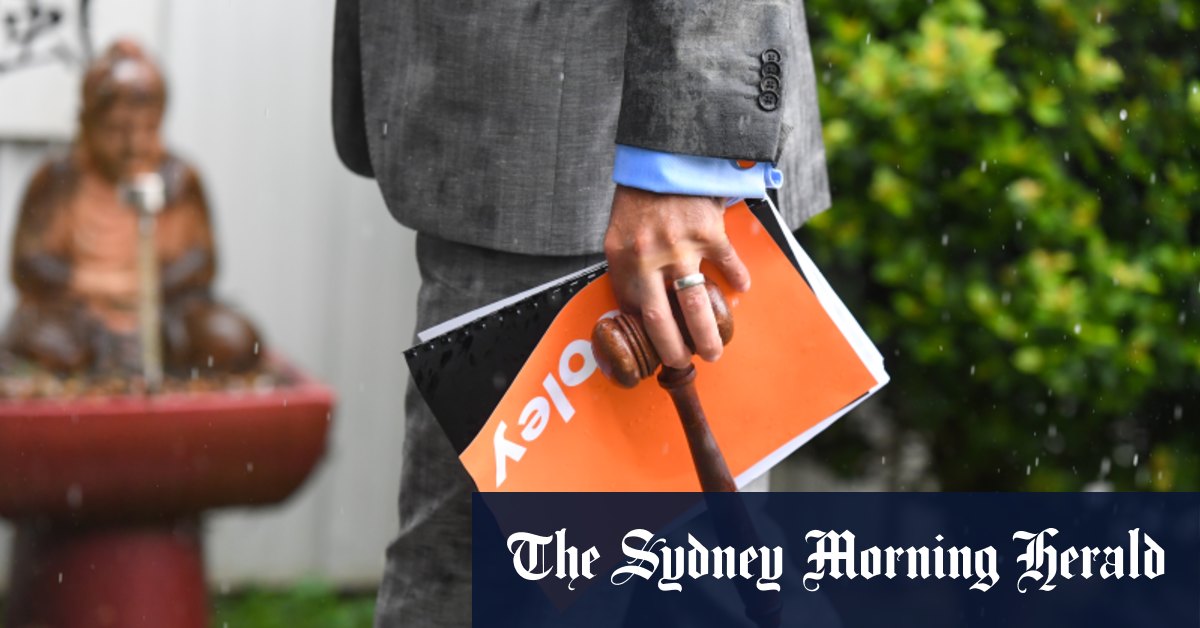 First-time buyers brace for rate hikes, parties fight over housing
Since peaking in January 2021, homeownership activity has collapsed nearly 40%. In New South Wales, the number of first-time home buyers taking out mortgages has fallen 55%, until October 2019, when it fell by a third to Victoria.
Loading
The Coalition has introduced a deposit system for first-time home buyers under which the government guarantees up to 15% of a mortgage for buyers with a deposit as low as 5%. Single parents can have a down payment as low as 2%.
The Coalition announced early in the election campaign that it would increase its program caps to $900,000 in Sydney and $800,000 in Melbourne. The caps for the regional parts of NSW and Victoria have also been increased.
On Sunday, Labor unveiled its Purchase Assistance Scheme, an equity participation scheme under which the government would contribute up to 40% of the purchase price of a new home and up to 30% the purchase price of an existing home.
Finance Minister Simon Birmingham said the Coalition scheme was a better way to help people enter the housing market without direct government intervention.
"You don't have Mr. Albanese at the kitchen table with part of your house with you," he said.
Anthony Albanese said at the Labor Party's campaign launch that his $329 million proposal, due from January 1, would help those kept out of the housing market.
"For too long, hard-working Australians have been locked out of the housing market by fixed wages and rising prices, unable even to get a foot in the door let alone have their own roof over their heads. their head. We can do better than that," he said.
To cover the cost of the scheme, Labor said it would double foreign investment screening fees and penalties, which it said would raise $445 million.
Loading
The Labor Party policy is very similar to a proposal by the independent think tank Grattan Institute which earlier this year proposed a shared equity agenda. It recommended lower income thresholds and a smaller number of potential loans than the Labor Party proposal.
Grattan's director of economic policy, Brendan Coates, said the program would be particularly helpful for people in their 40s and 50s who had been unable to enter the property market.
This group was most likely to end up in poverty in retirement.
Coates said the shared shares, in addition to the existing deposit insurance system, would slightly improve a real estate market that also needs further changes.
"It's not a panacea but this diet has a role to play. And there are other areas that still need work, like policies to boost supply and changes to the tax system," he said.
Barrenjoey's chief economist, Jo Masters, said that like all subsidy schemes, Labor's proposal would likely put upward pressure on prices.
But for those who benefit from the scheme, reimbursements would be significantly lower.
"These people are going to have much smaller mortgages, so for them that's a big positive, and for the government, they actually have the opportunity to make money," she said.
Cut through the noise of the federal election campaign with news, opinion and expert analysis from Jacqueline Maley. Sign up for our Australia Votes 2022 newsletter here.